Joanna was project leader for Nicholas Hare Architects for Woodlands School. It has been awarded three awards for its use of Building Information Modelling (BIM) including a prestigious British Construction Industry Award (BCIA) in 2013 and a BIM Initiative Award at the Education Estates Awards in November 2014.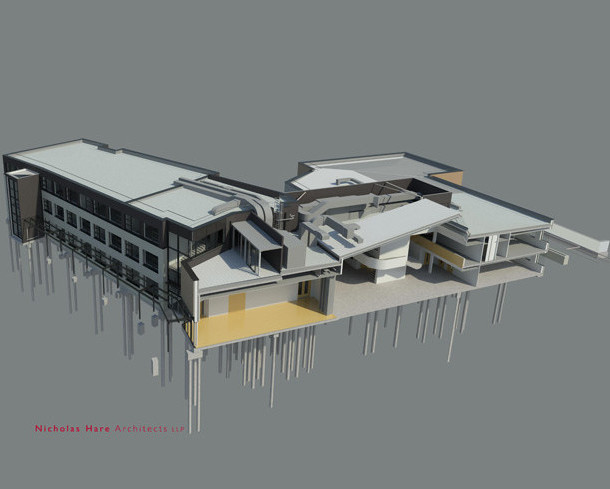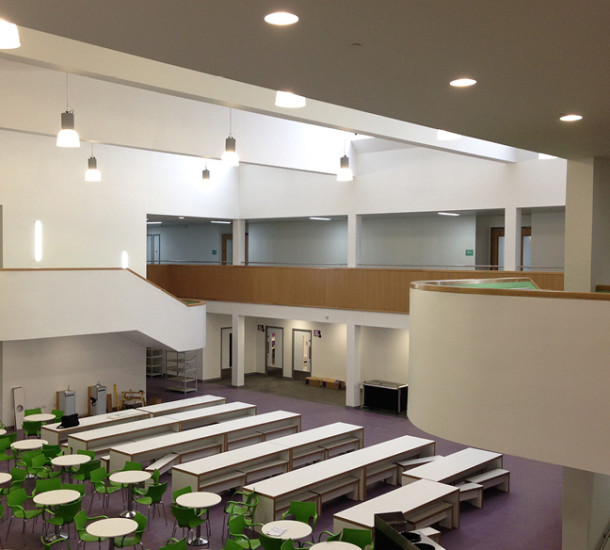 Woodlands was designed as part of the Building Schools for the Future programme. It was one of the first projects to fully utilise BIM as an integrated team working process. Its success lies in lessons learnt from both of these processes.
 Woodlands capitalises on its park like setting, its walls forming external rooms opening out on to its green fields. The building's form reflects the school's welcoming ethos, reaching out to greet students and visitors arriving from all directions. 
Internally, circulation is celebrated with a series of light filled and elegant stairs linking wide colourful corridors and open balconies. 
Cladding materials create a balance of texture and colour. Touches of timber, left to weather, and splashes of glossy bright purple give an extra lift to the calm facades. 
Images courtesy of Nicholas Hare Architects