Sustainable refurbishment, extension and new bar for an Edwardian Clubhouse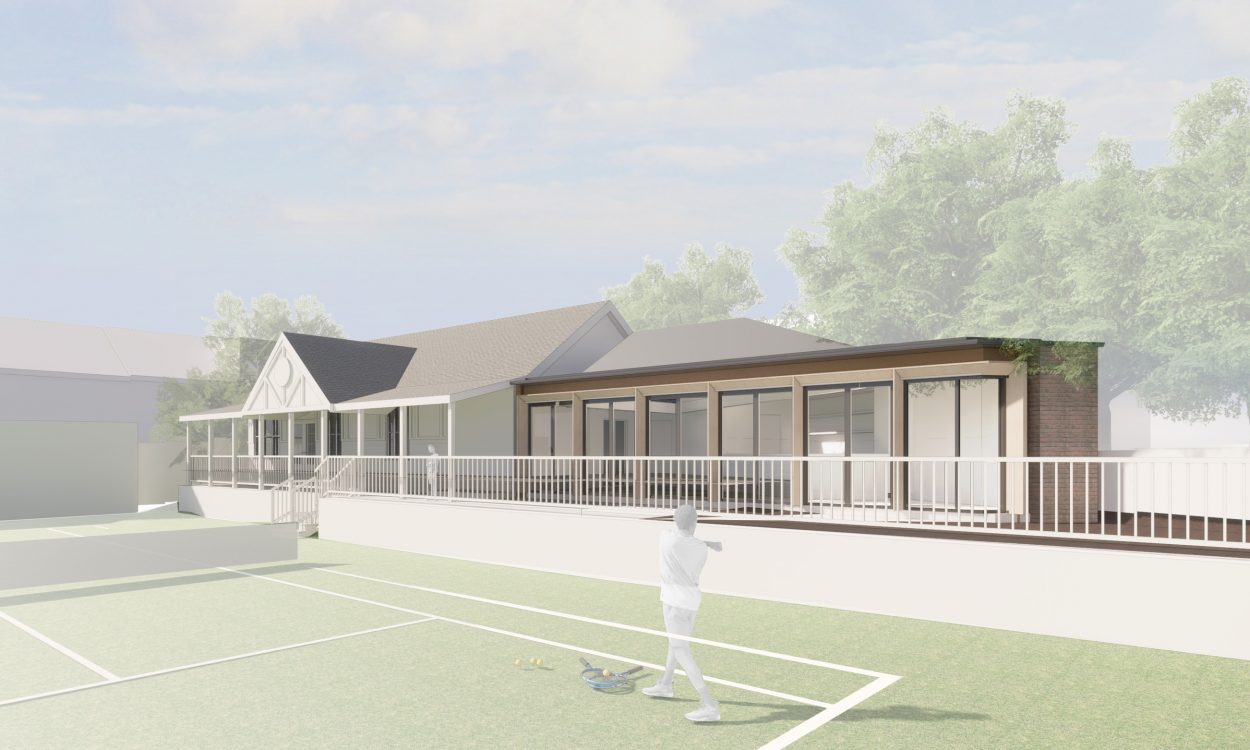 PROJECT AIM
To update a well-loved but out of date Edwardian Clubhouse to provide a reconfigured entrance with new showers and changing rooms, with a better relationship to the rest of the building.
Clearer circulation is required to allow concurrent use of spaces by different parties. A new bar, with an improved relationship to the site provides much needed social space.
The project needs to be delivered in phases with the site remaining operational.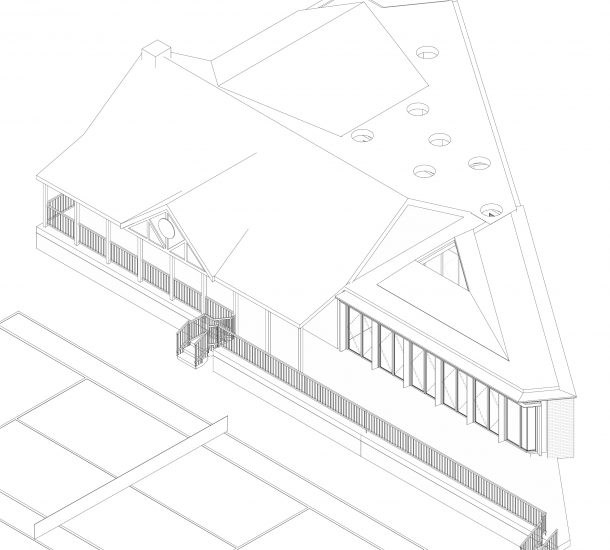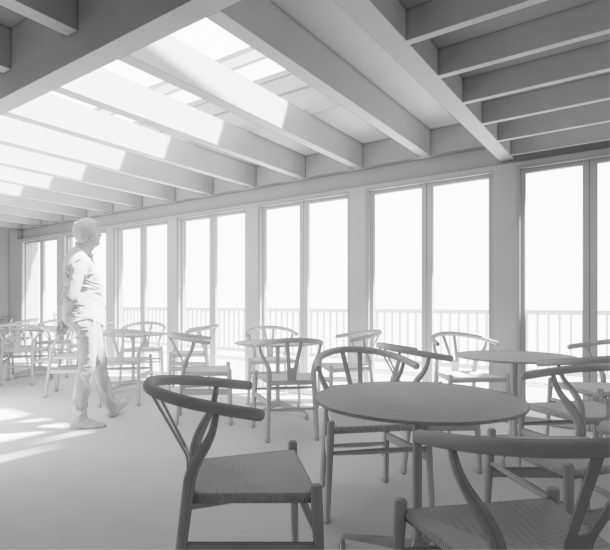 OUR CONCEPT
The design respects the original building but removes the unsympathetic accretions that have been added over the years.
The new additions offer more functional spaces, constructed in a sustainable manner, with improved connections to the outside and a feeling of light and airiness.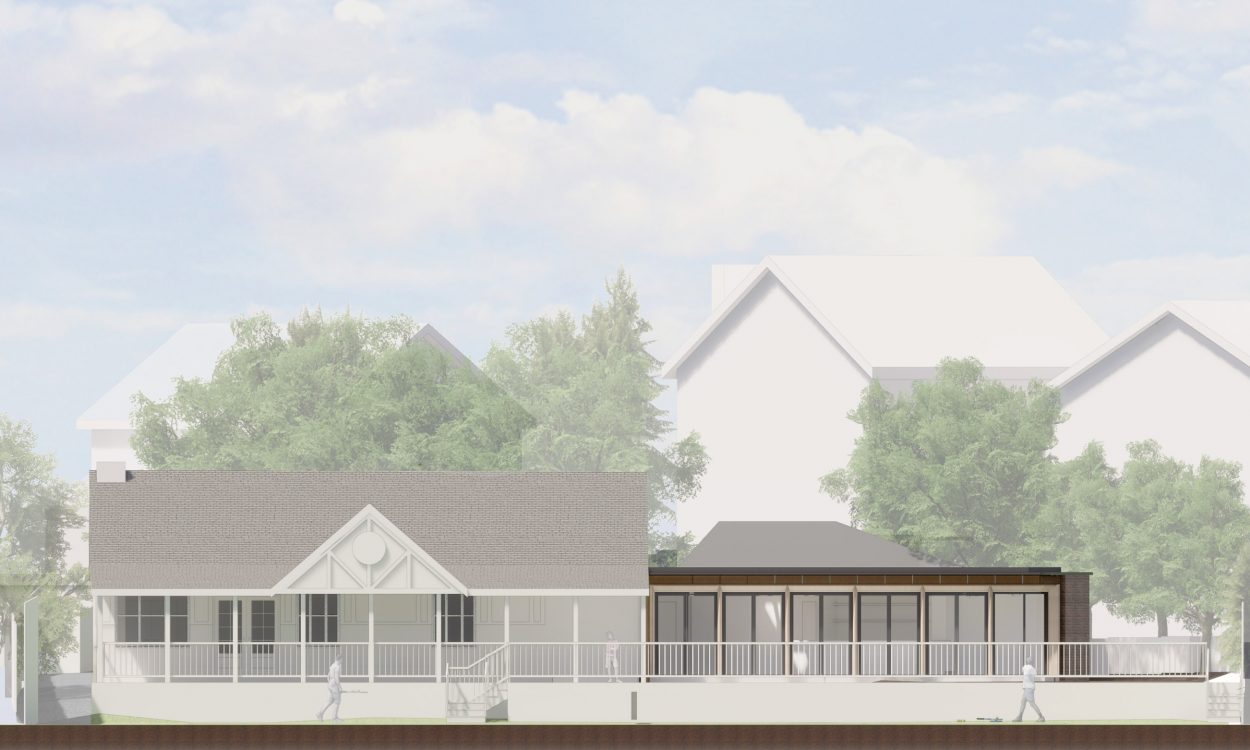 THE DESIGN
The extensions aim to enhance the existing facility. As well as improving the functionality of the building, the extensions will create sustainable and uplifting spaces suitable to support the social life of the club.
A sustainable timber structure is proposed. The glazed facade, opening on to the existing terrace, is composed with a simple rhythm that creates an elegant addition to the traditional Edwardian building. A modern interpretation of a cupola brings top light and volume to the new bar.