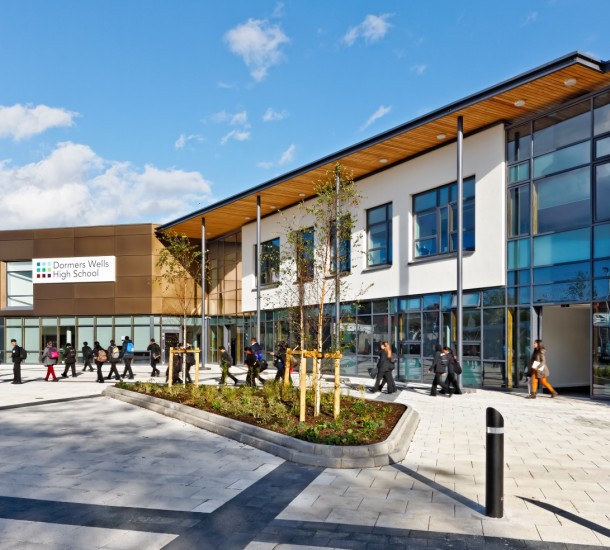 Dormers Wells High School was part of the Building Schools for the Future programme. In the heart of a diverse residential area, the building aims to enhance the civic visibility of the school - providing a welcoming environment for students and the wider community whilst respecting the domestic scale of its immediate context.
The School aims to encourage educational aspiration through supporting social inclusion and community cohesion. A calm and uplifting atmosphere is created by the use of natural materials and the integration of landscaped spaces within the learning environment.
The design was given the CABE's highest rating for a school and achieved BREEAM 'Excellent'.
Images courtesy of Nicholas Hare Architects © Peter Durant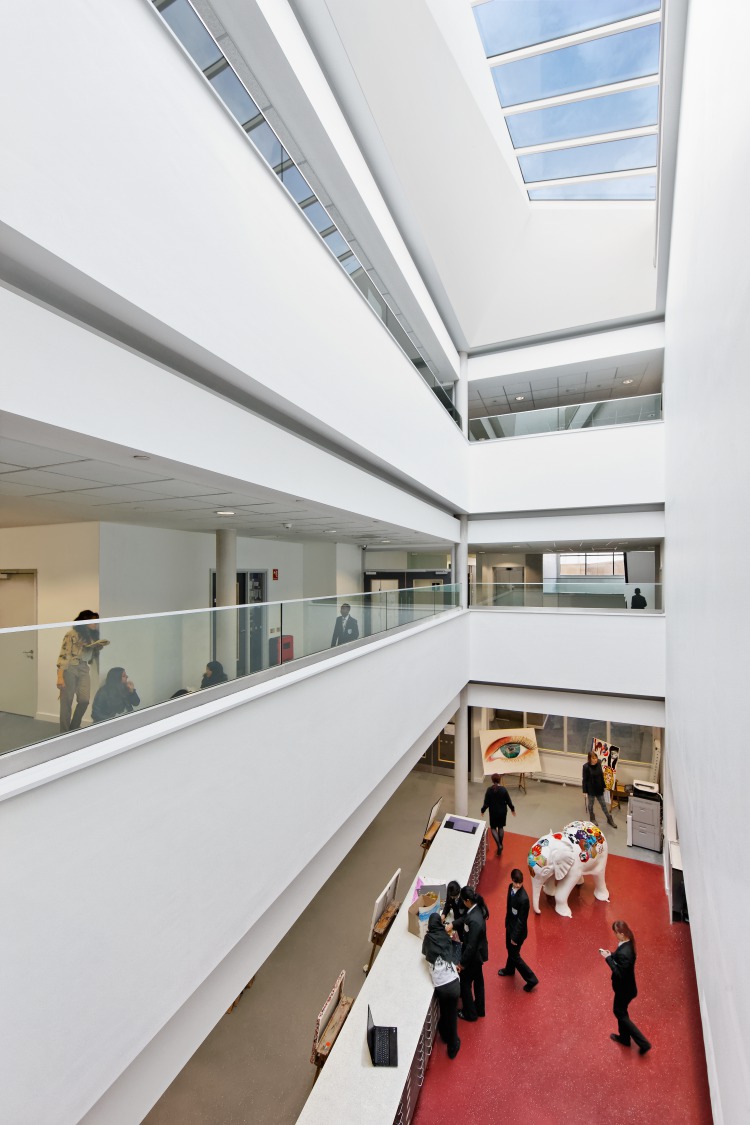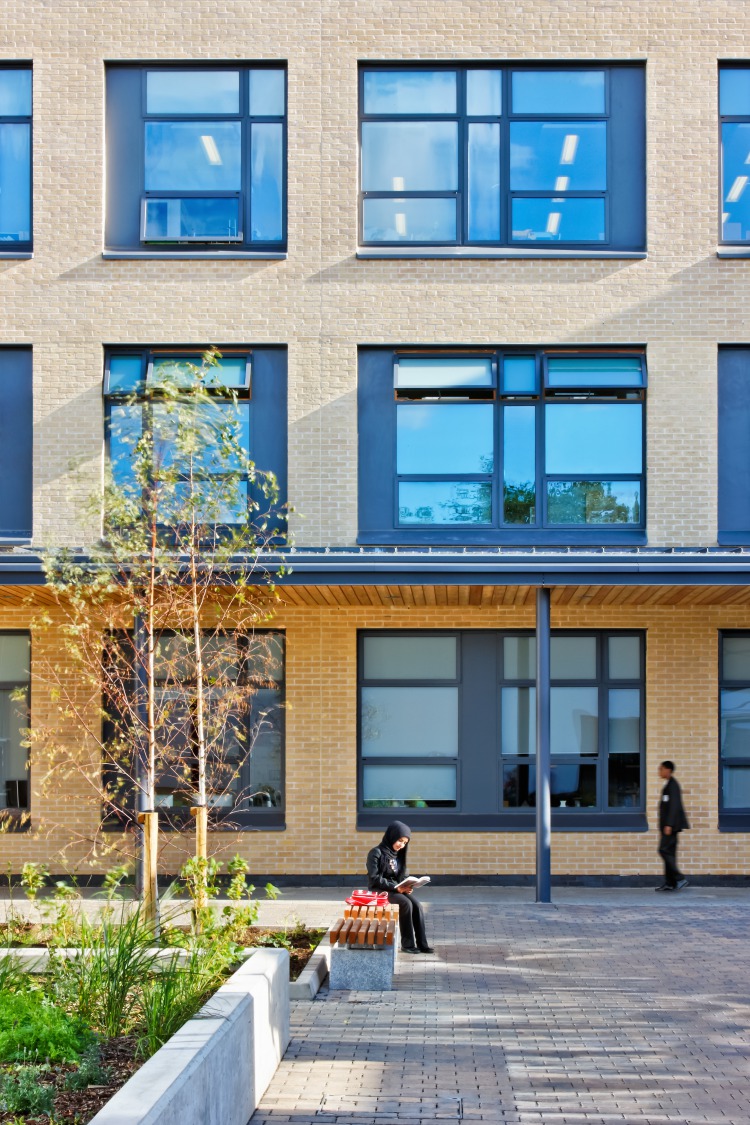 "The overall feel and quality of the building is more like a university, which is proving an inspiration to our students. Our whole community is delighted by the building and its grounds."
Maggy Aylott, Head Teacher
"It was a pleasure working with the architects from Nicholas Hare; they listened carefully to our needs and showed imagination and flair in their designs."
Steve Hobbs, Deputy Head and BSF lead