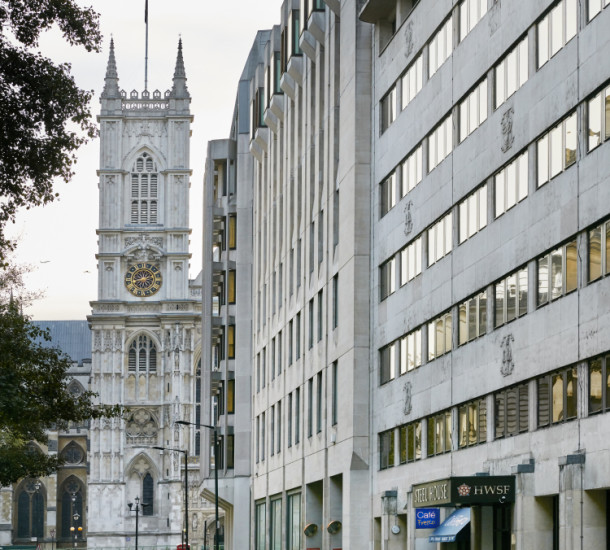 In 2015, Langstaff Day Architects were asked by Harris Federation to undertake the final phase of the conversion of the 1930s former Ministry of Justice office in the heart of Westminster. The design entailed the retrofit of spaces in the building to form a Teaching School, where future teachers are trained as part of their Schools Direct programme. Over three upper floors of the nine-storey building, flexible and professional training rooms, offices and supporting facilities were formed out of an existing rabbit warren of smaller spaces....some with a view of Big Ben!
"Very proud to show off...our beautiful new training spaces. They are a real joy to train and work in: we are very lucky - thank you" Harris Schools Direct
The previous refurbishment of the building had created Harris Westminster Sixth Form. Joanna had project led this transformation at Nicholas Hare Architects. Over two phases, a rabbit warren of small offices and tired spaces were opened up and refurbished to create professional and functional teaching and laboratory spaces.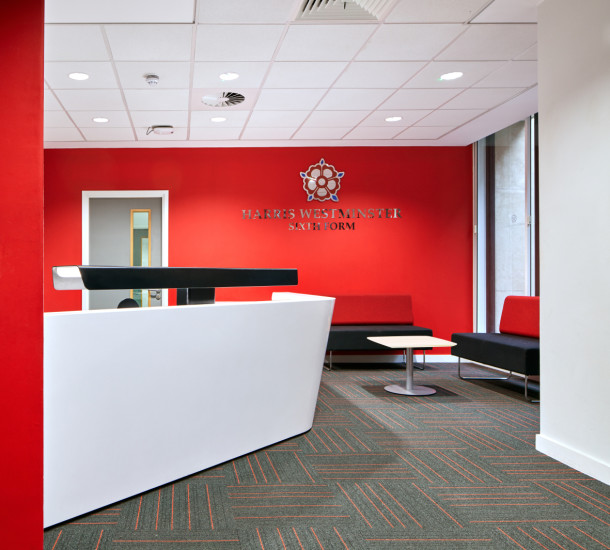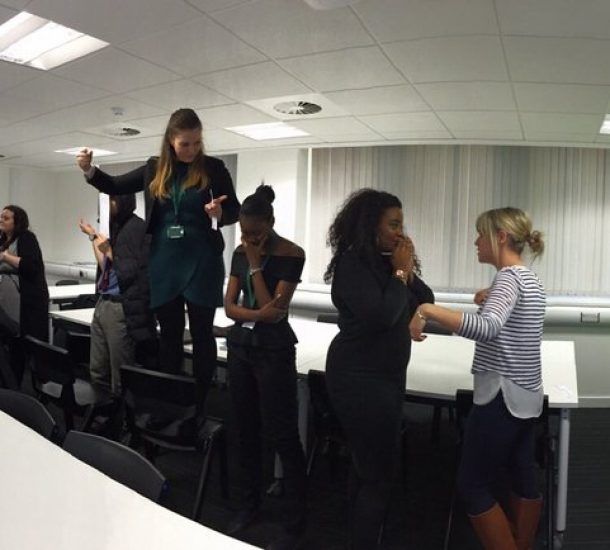 "Joanna Day...explains brilliantly the issues involved in making decisions. The clarity with which she was able to present options and the impact they would have on other areas of the design was exceptional. She communicates well with groups and individuals: her passion for shaping and colouring space is tangible."
James Handscombe, Headteacher HWSF