Nicholas was project leader for Nicholas Hare Architects for this commercial masterplan. He also led the design and fit out of a new office premises and a separate laboratory building.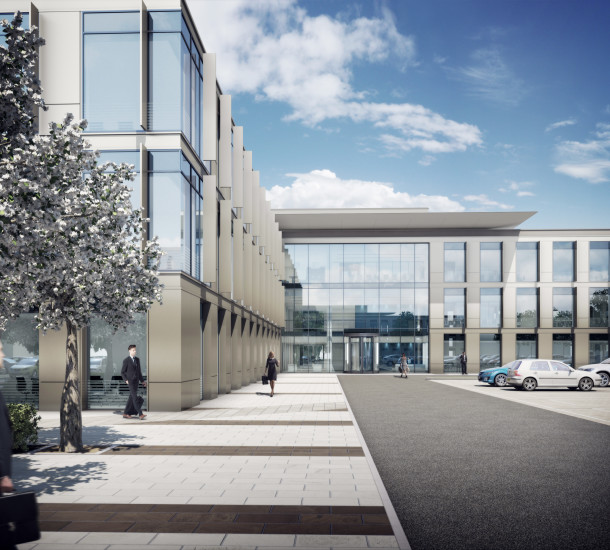 Won via a competitive design process, this project involved creating a masterplan for a prominent site within an Oxfordshire science park, followed by the design of individual buildings within it.
Nicholas was project leading for Nicholas Hare Architects when the team were selected and subsequently led the design of the first two buildings on the site, located either side of a linear park.
The first building comprised an office, including internal fit out, for a developer and large multi-national tenant.
The second consisted of a laboratory building and fit out for a tenant focussed on cell therapy to treat cancer and infectious disease.
Images courtesy of Nicholas Hare Architects