Joanna was project leader for Nicholas Hare Architects for Park Hall School, which won "Best Design for a New School" at the pfs awards 2009. The project was published in the OECD's "Compendium of Exemplary Educational Facilities" in 2011.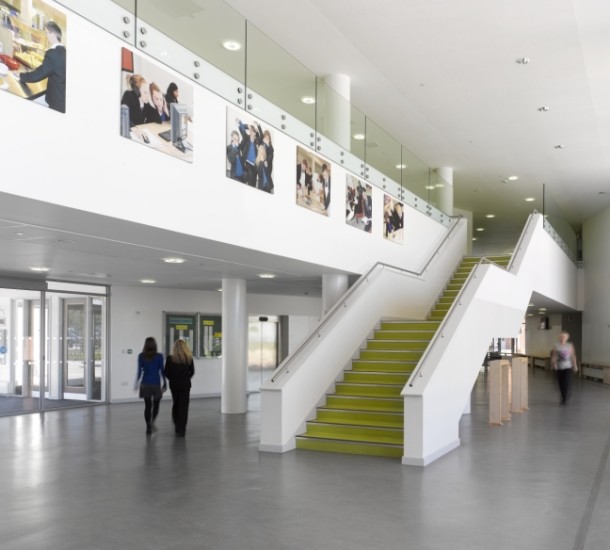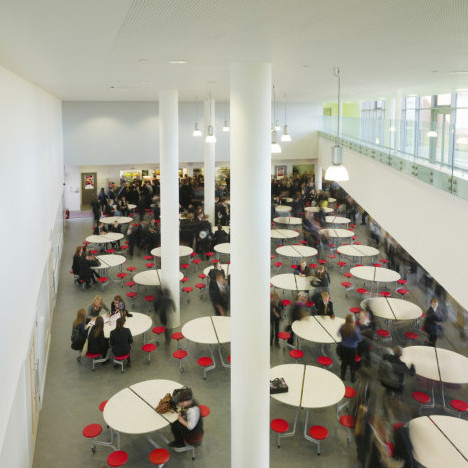 The brief for this new secondary school was for a "functional, humane and attractive"  building to replace a sprawling and out of condition existing set of buildings. 
The design was for a striking and compact facility located at the vantage point of a sloping site. Its three storey mass is oriented to minimise noise intrusion from a nearby motorway and to take advantage of long views over the site and over the surrounding area.
The aim was also to use the building form to create a number of distinct outside spaces and to infuse the school with natural light and a feeling of airiness throughout. The building is perceived less as an object than as walls partly enclosing and defining external spaces. The school is well proportioned in relation to the courtyards and sits proudly and comfortably in the landscape. 
Images courtesy of Nicholas Hare Architects (c) Alan Williams Photography