The transformation of a loft in an existing terraced home in London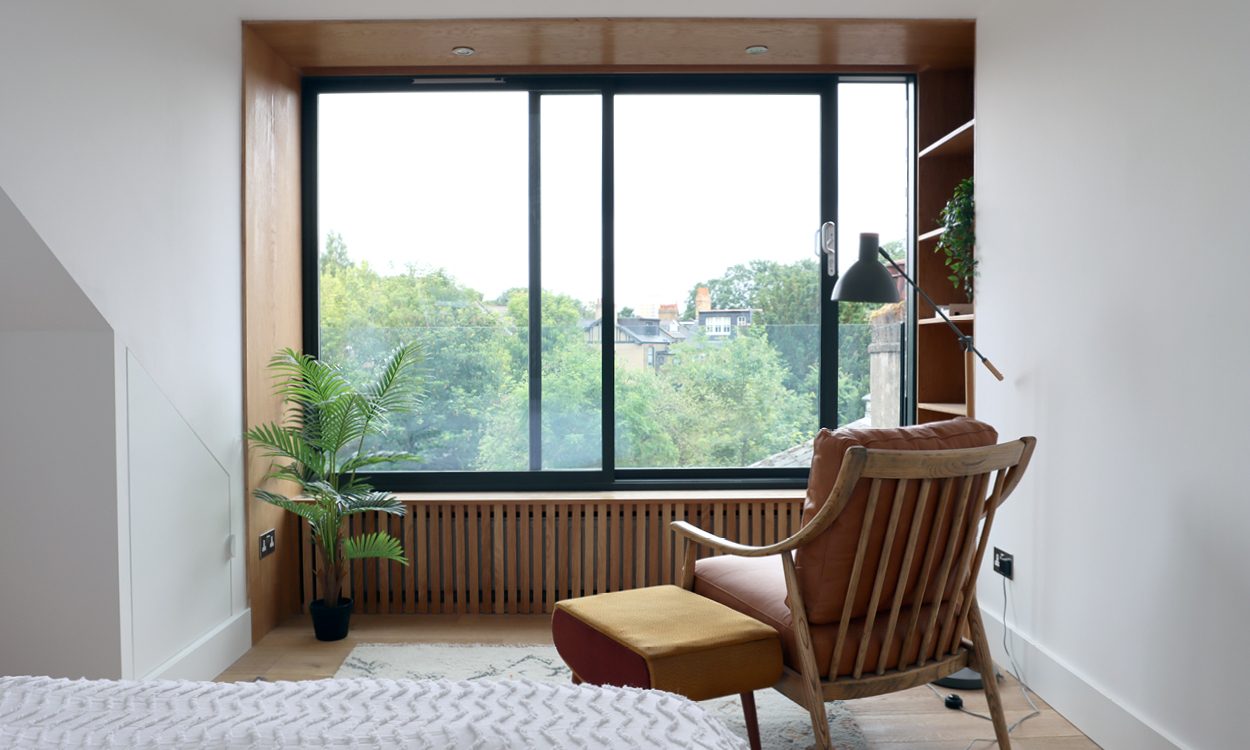 PROJECT AIM
To help the Client get the most out of the space in their home and to tailor that space to their lifestyles.  Alongside small adjustments at basement, ground and first floor, a key part of this was to thread a new staircase into the hallway to reach a loft, converted into a bedroom suite with a view, to help the client with hosting guests.
The house is in a conservation area.  We wished to respect that whilst making a contemporary addition to the home.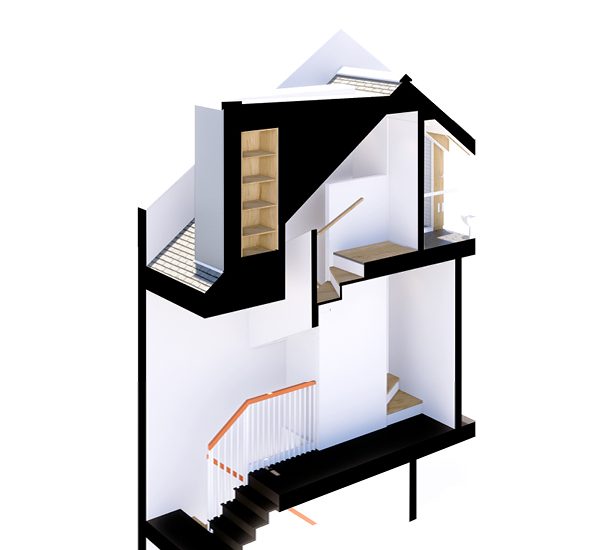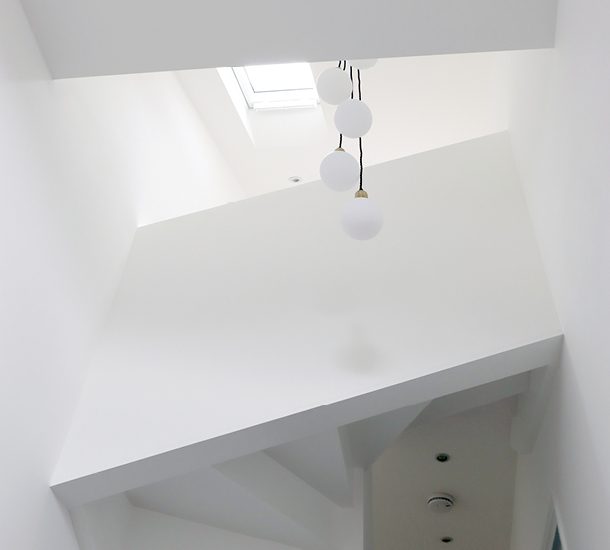 OUR CONCEPT
Our concept for the loft is to make the most of every millimetre of space.
We used natural light and long views to create a feeling of spaciousness within the geometric constraints of the existing house and planning restrictions.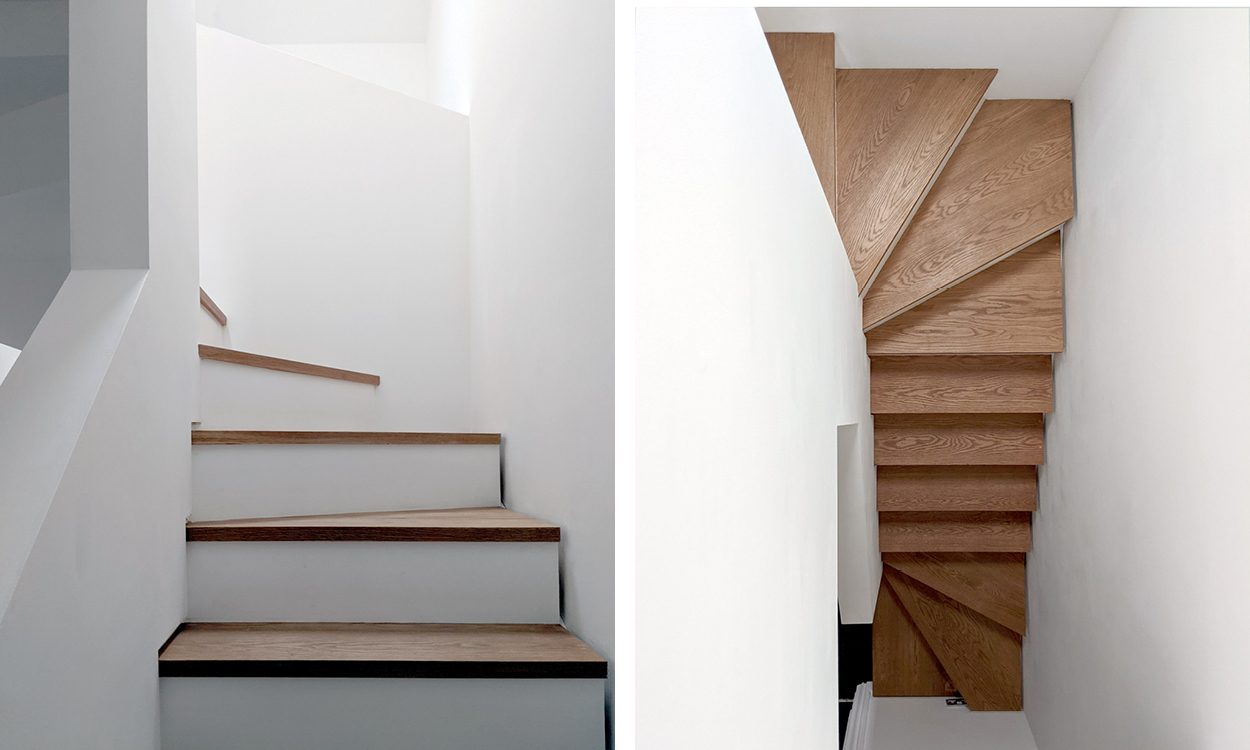 THE DESIGN
The design threads a staircase into the existing volume whilst maintaining natural light to below and a surprising feeling of generosity.
The new upper bedroom includes a dormer extension with a large sliding window to capitalise on the views and connection to outside. Careful joinery around the window integrates shelving and lighting, forms a focus to the room, and creates a natural seating nook.
The bathroom is fresh and modern and designed to ensure it benefits from natural light and storage despite its bijou proportions.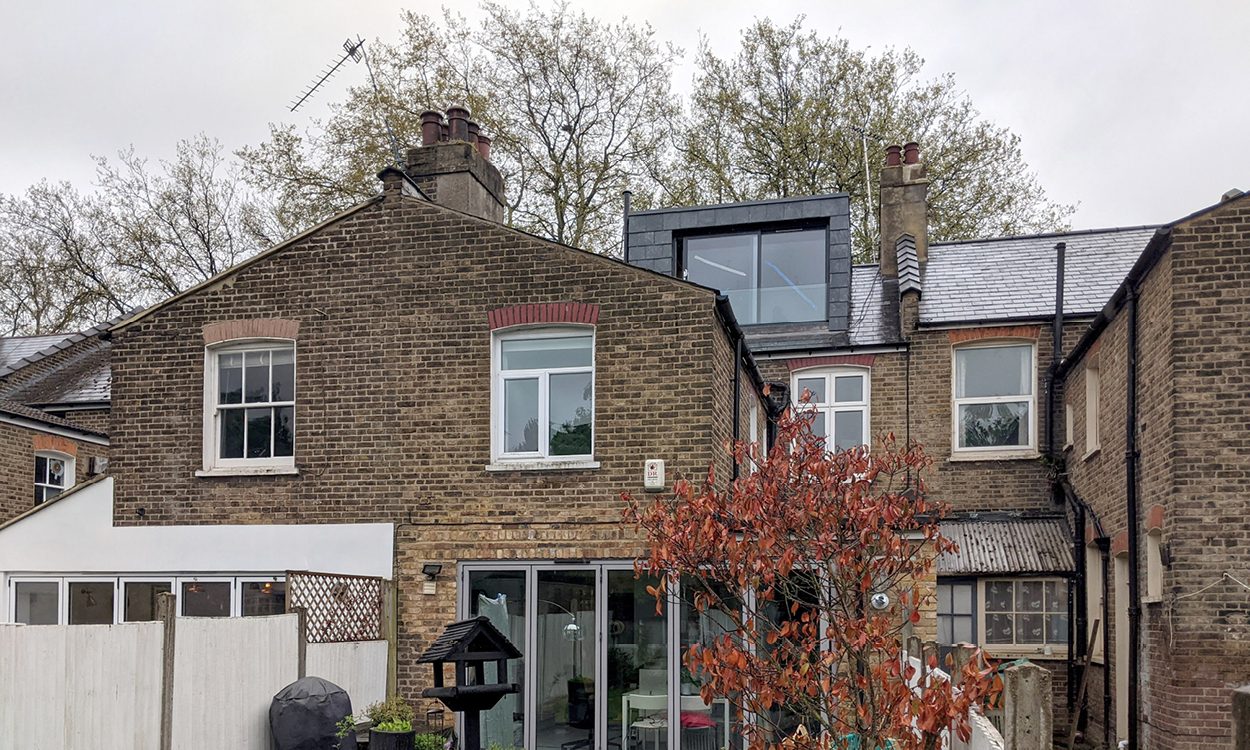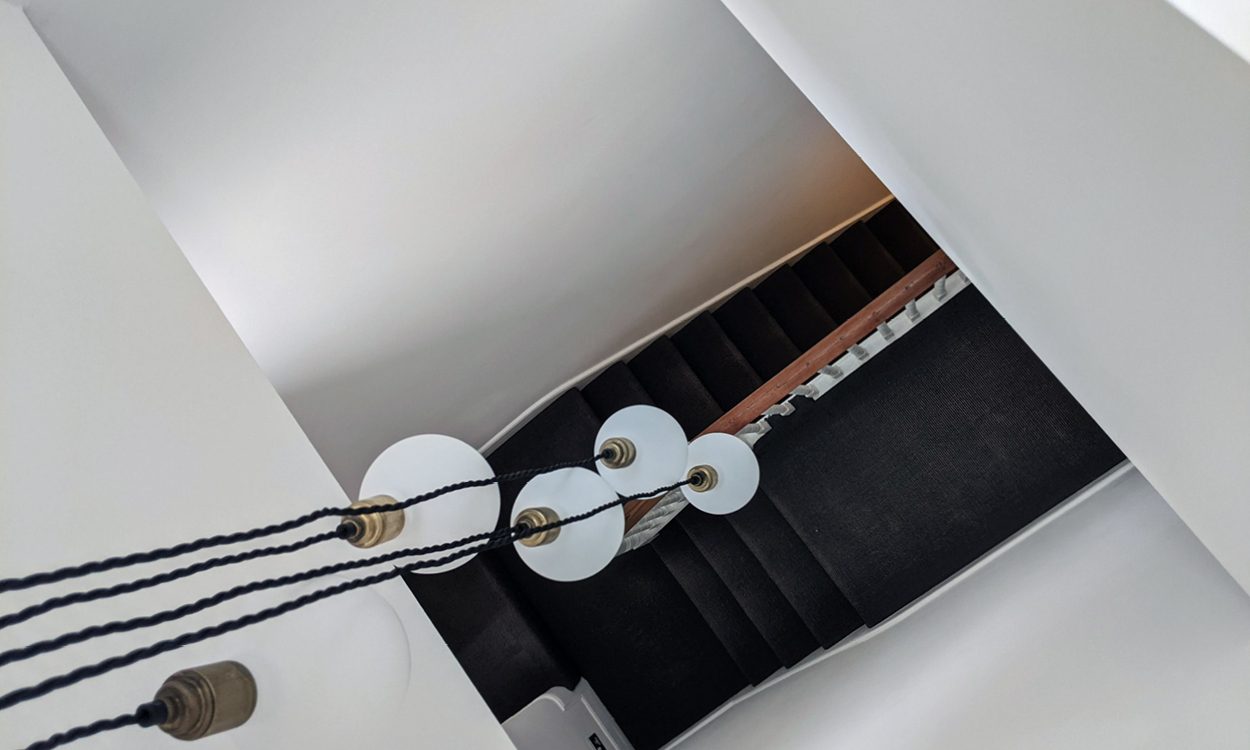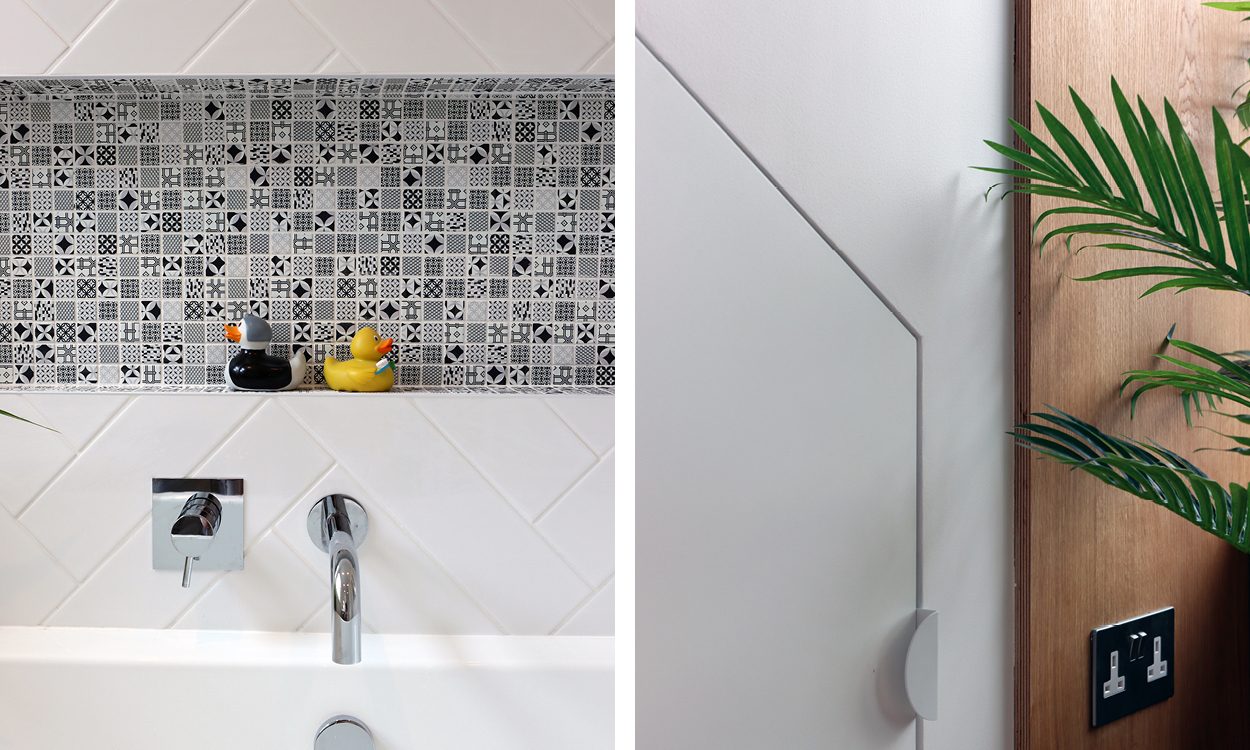 Location: Wood Green, London
Role: Architect
TEAM
Structural Engineer: Total Design Structural
Contractor: TBS Tutka Ltd