New interview pavilion and media facilities for The Championships at The All England Lawn Tennis Club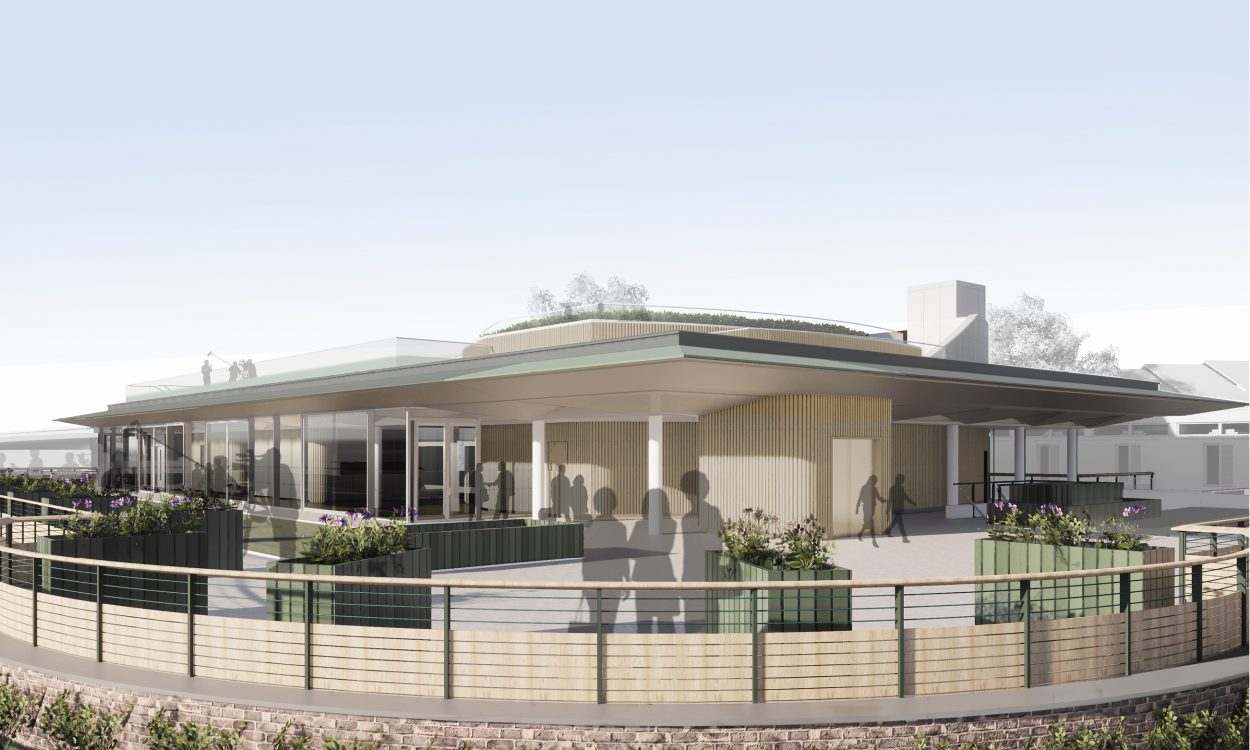 PROJECT AIM
The project turns a back of house space into state of the art media facilities through the construction of a new world-class Media Pavilion.
As well as providing important new facilities, the Media Pavilion forms critical connections between existing and proposed internal and external spaces.
The role of landscaped spaces around the new building are also expanded and improved through its design.
You can see more about the rest of the Media Development Project here.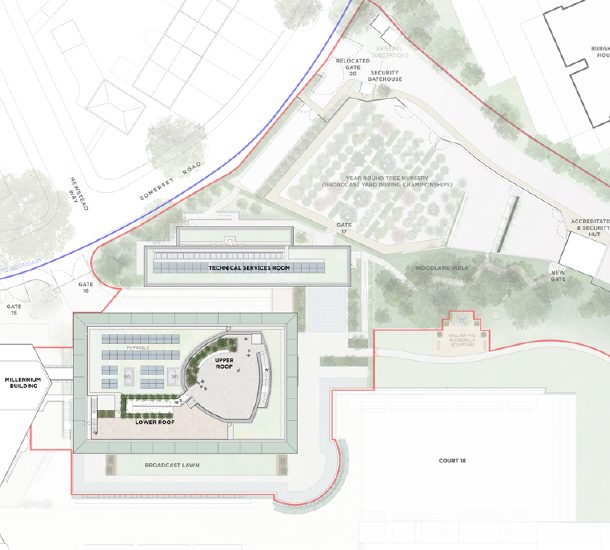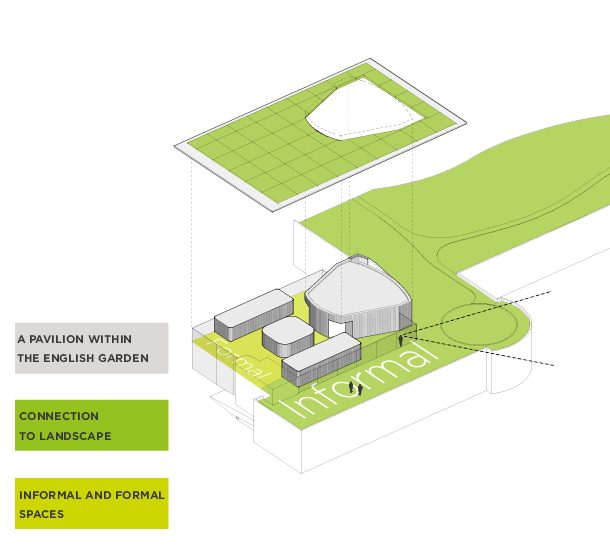 OUR CONCEPT
The design concept is guided by the Club's landscape vision of  'Tennis in an English garden'.
The building is a glass pavilion, containing a series of 'objects' that contain the interview rooms, sheltered by an accessible canopy overhead.
A series of formal and informal spaces from inside to outside are created.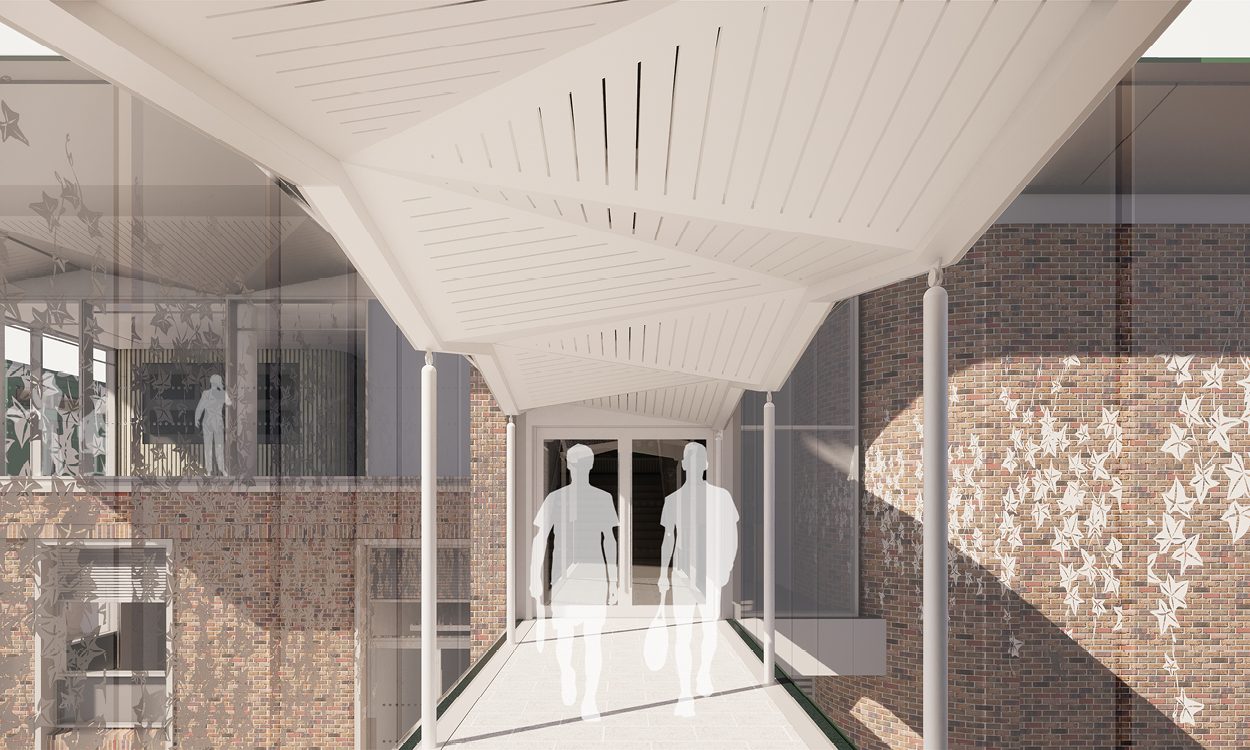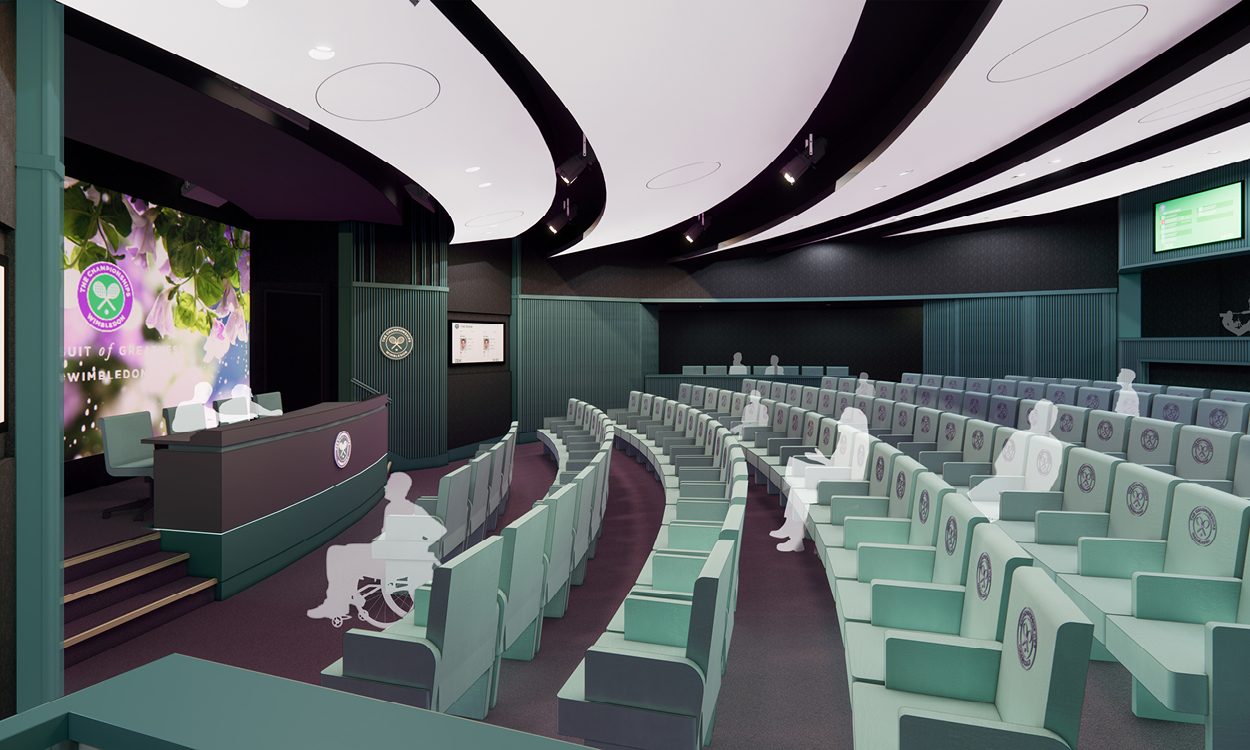 THE DESIGN
The Media Pavilion is a two storey building with a rooftop terrace, forming a new extension to the building known as the Broadcast Centre.
The first floor level provides the state of the art interview suite opening onto the existing Broadcast Lawn. The suite provides the rooms for the Competitors to be interviewed during The Championships, and includes the Main Interview Room. The interview rooms are clad in terracotta baguettes, expressed as objects in the glass pavilion which opens onto the lawn.
Integrated bridges will be installed in future to form routes to the Millennium Building and adjacent Competitor and Media facilities.
Underneath the interview suite, a new ground floor provides flexible broadcast editing and production space. This floor is architecturally expressed as a brick plinth.
External spaces are created as part of the design. They are suitable for presentation and interview space with stunning views across the site as their backdrop.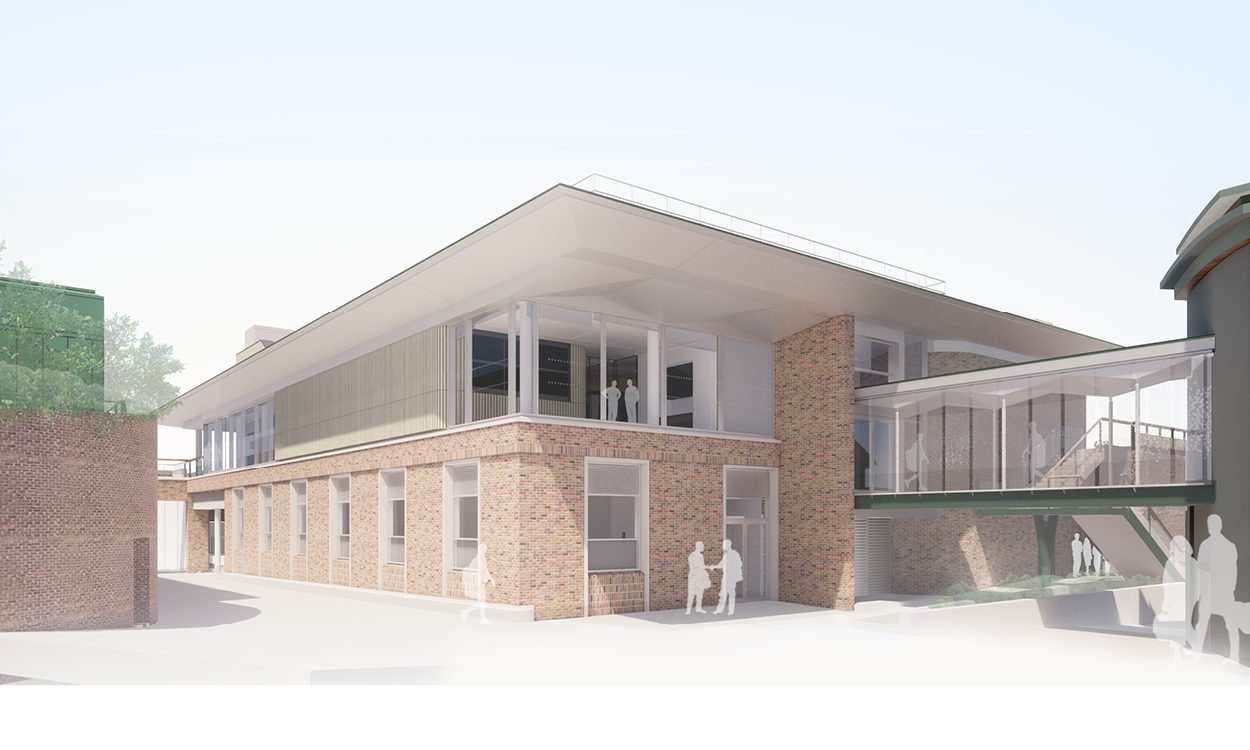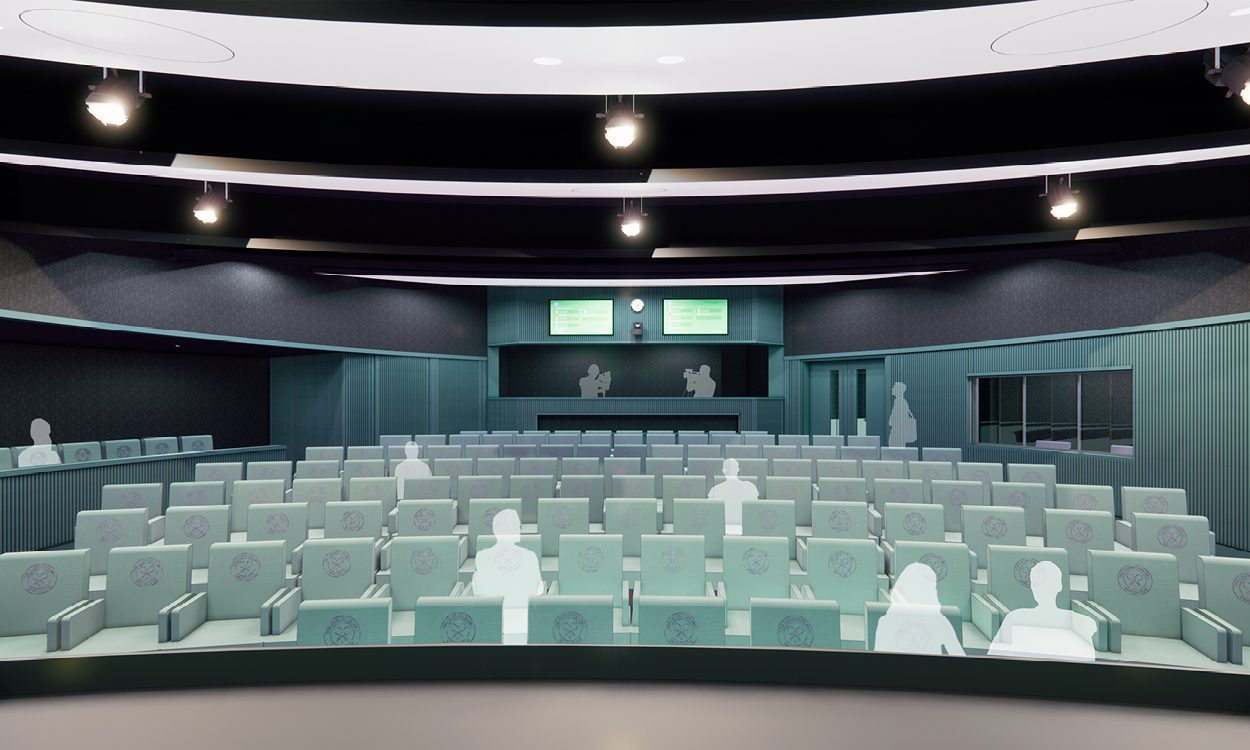 Location: The All England Lawn Tennis Club, Wimbledon
Client: The All England Lawn Tennis Club
Role: Concept Architect and Client Representative
TEAM
Executive Architects: Adamson Associates Architects
Structural/Civil Engineer: Thornton Tomasetti
Landscape Architect: ALD
Mechanical Engineer: ME Engineers
BREAAM: Cundall
Cost: Turner & Townsend
Contractor: Knight Harwood