The TOP TO TAIL TERRACE was shortlisted in the Barratt Homes & Architects' Journal Future Homes competition.
The brief asked for bold and innovative house designs that would suit a range of family types, from first time buyers to multi-generational families, and appeal to homeowners in five to 10 years' time.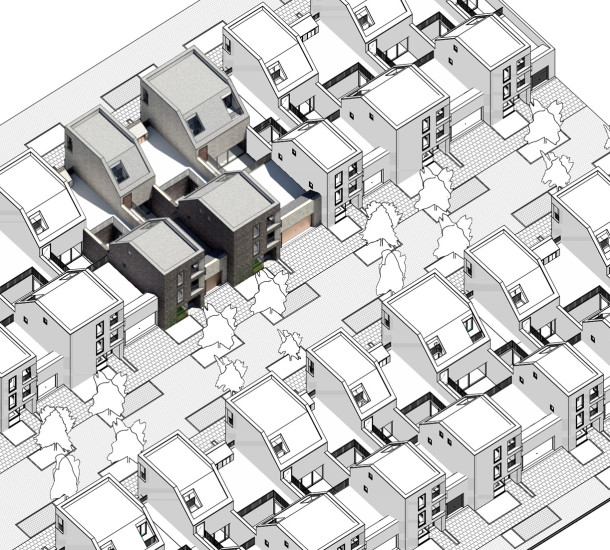 RETHINKING THE TERRACE
In the current housing climate it is vital to think carefully about the future of how we live, as well as how to cater for increased demand.
This study is one way of reimagining the traditional terrace.
It balances density of development with quality placemaking in a suburban context.
AN ADAPTABLE MULTI-HOUSEHOLD SYSTEM
Each house has the same overall depth but the width varies according to type.

The mixture of house types can be varied according to demand and local demographics.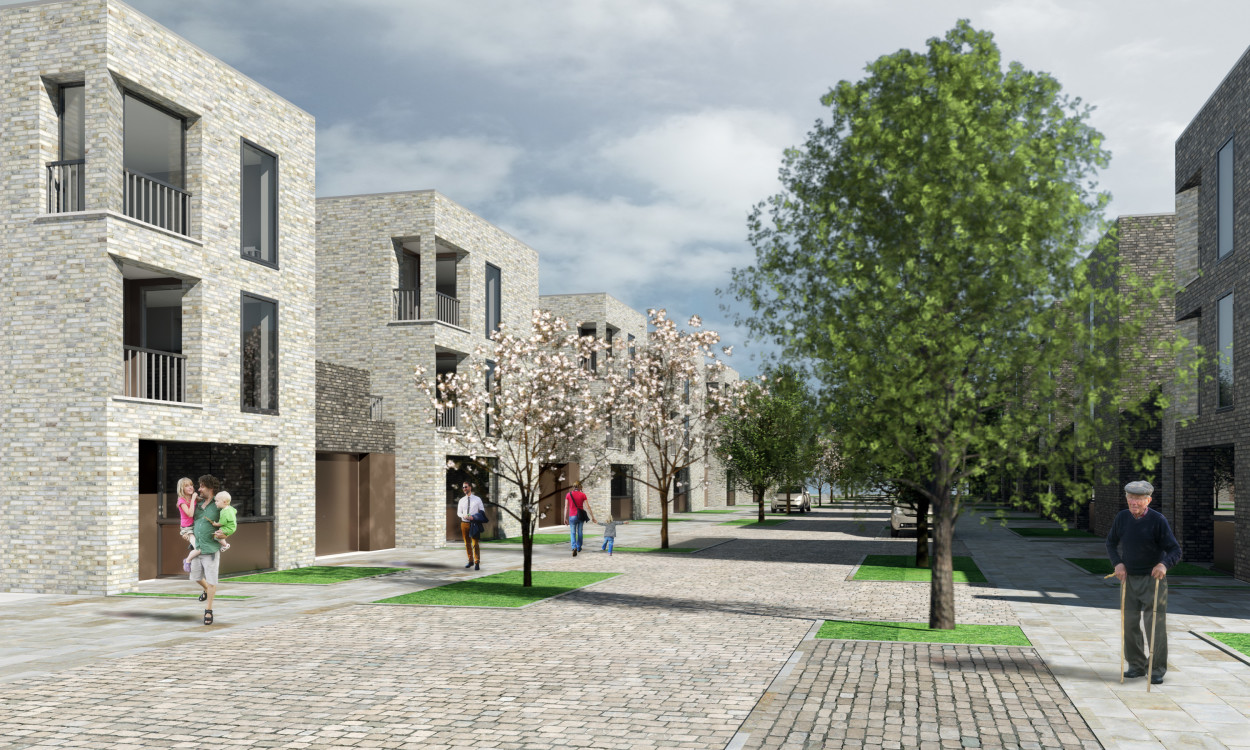 THE HOUSES ARE ARRANGED TOP-TO-TAIL

The terrace provides density, whilst creating individually identifiable homes

The terrace has two frontages. A physical social network develops: every home has facing neighbours on two streets which creates a ripple effect of connections.

Each street is equally active and animated.  There are no back streets.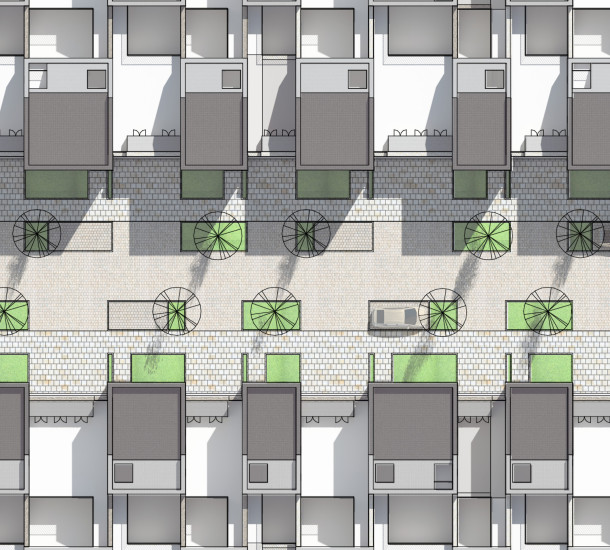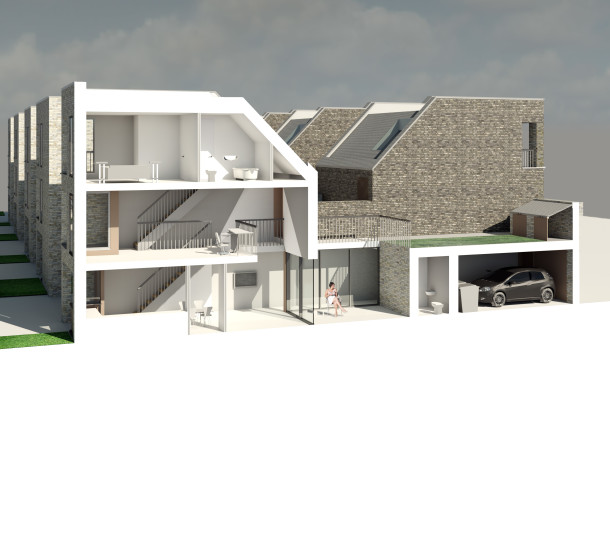 PROMOTES DENSITY OF PROVISION AND GENEROSITY OF SPACE
Generosity of internal volume alongside the privacy of integrated external spaces belies the efficiency of the plot-use. 
At 50 homes per hectare, and an average of 262 habitable rooms per hectare, the density can be higher than a typical suburban neighbourhood.
The amount of external amenity space,  both private and communal, is comparable to that found in conventional semi-detached homes.
CREATES A SENSE OF PLACE
A distinct identity is achieved through the architectural language, massing and relationship of community and private space.
 FORMS COMMUNITIES
Community-building is encouraged through the mixture of households on one street and the fact that every single street is activated through the top to tail arrangement