Masterplan for the sustainable redevelopment of The AELTC Community Tennis Centre to provide world class grass tennis courts and supporting facilities including a Clubhouse and Maintenance Building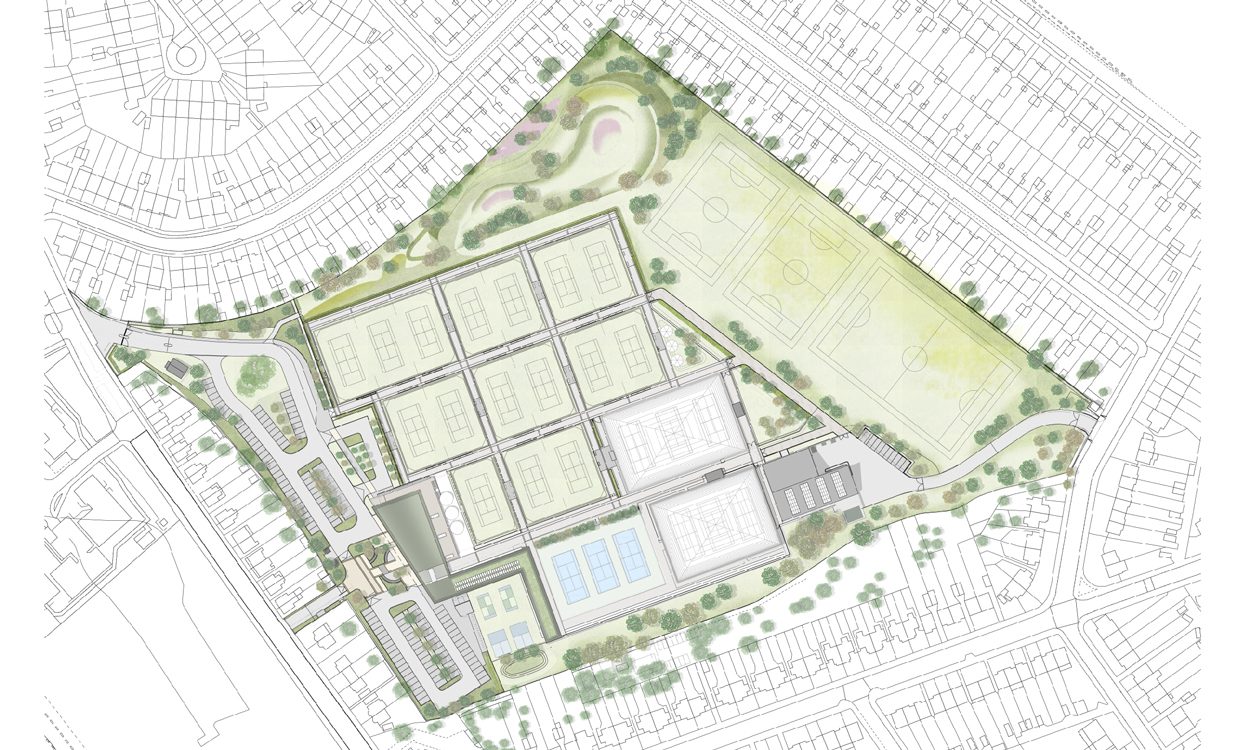 PROJECT AIM
To transform a seven hectare waterlogged 'green desert' into a sustainably drained and landscaped world-class tennis centre.
The facilities are to be used by professionals to practice prior to The Championships, Wimbledon; for Ballgirl and Ballboy training; for wheelchair tennis; and year round amateur tournaments and community programmes.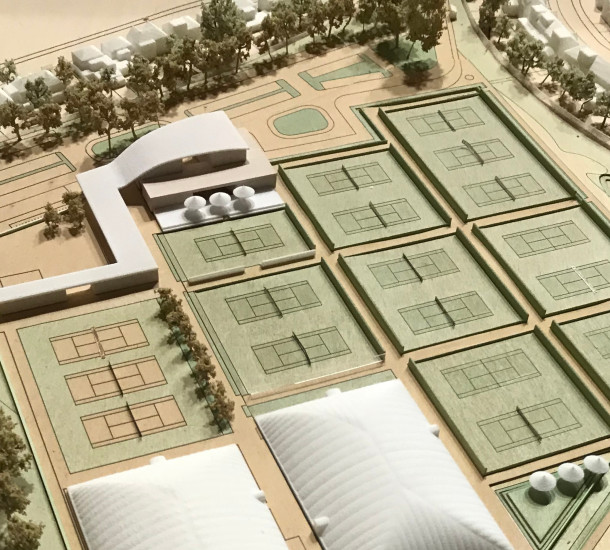 OUR CONCEPT
The All England Lawn Tennis Club commissioned us to develop a site strategy to provide 16 grass courts to the same orientation and standard as the grounds that host The Championships. In order to achieve this, a sustainable drainage system (SuDS) was proposed to deal with the perpetual flooding of the site in an innovative and environmentally harmonious way.
Rainwater is collected, slowed and reused to water the landscape through a series of swales and basins. Not only is the use of potable water reduced by more than 80%, but the biodiversity of the site is absolutely transformed. The grass courts are supplemented by six existing acrylic courts and three new ones beneath an additional airdome, as well as new entrances and parking facilities.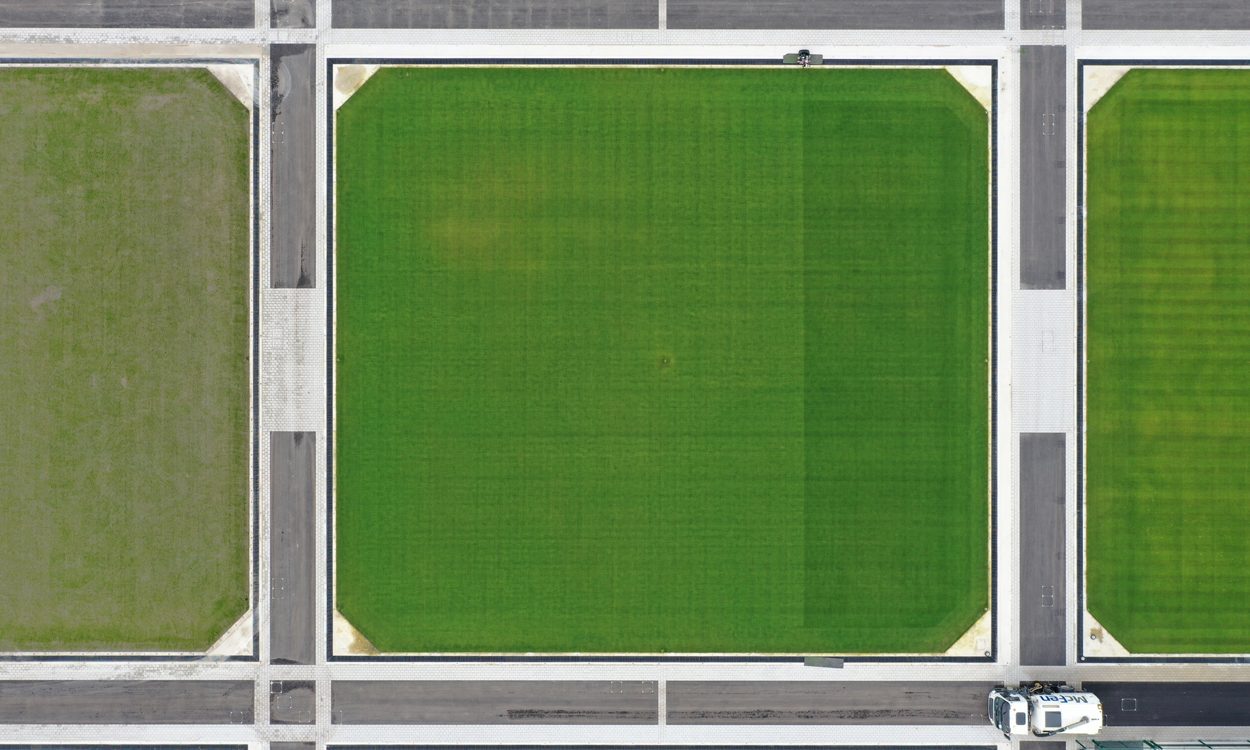 THE DESIGN
We unlocked the potential of the site by opening up two new entrances and dealing with the existing drainage problems. The new entrances enable separate maintenance access linked to the new Maintenance Building tucked away in the south east of the site. This enables a new entrance in the north west of the site to improve access to the facility from Grand Drive.
The sustainable drainage system follows the natural course of the water flow through a series of landscaped basins. A large underground tank stores rainwater for reuse on the site. The new Clubhouse forms the welcoming face, and secure line, to the Grounds, with terraces overlooking the new grass courts. A landscaped 'ha-ha' with a balustrade forms a natural secure boundary between the courts and the surrounding landscape. The landscaped areas provide ecological diversity as well as some new community football pitches provided as part of the development.
The grass courts themselves are world class standard. They will be dressed for the grass court season, but the canvas and nets will be removed for the rest of the year. The site is intelligently zoned, so community use of the acrylic courts can take place concurrently with the professional practice in the run-up to, and during, The Championships.
We also designed the Maintenance Building and Clubhouse for the site.
Location: Raynes Park, London Borough of Merton.
Client: The All England Lawn Tennis Club
Role: Masterplanner and Architect
Photography: Courtesy of Careys
TEAM
Structural/Civil Engineer: Cundall
Landscape Architect: Illman Young
Mechanical Engineer: Cundall
Environment / Sustainability Consultant: Cundall
Cost: Turner & Townsend
Contractor: Careys