Maintenance Building for the staff of The AELTC Community Tennis Centre
to support the upkeep of the world class grass tennis courts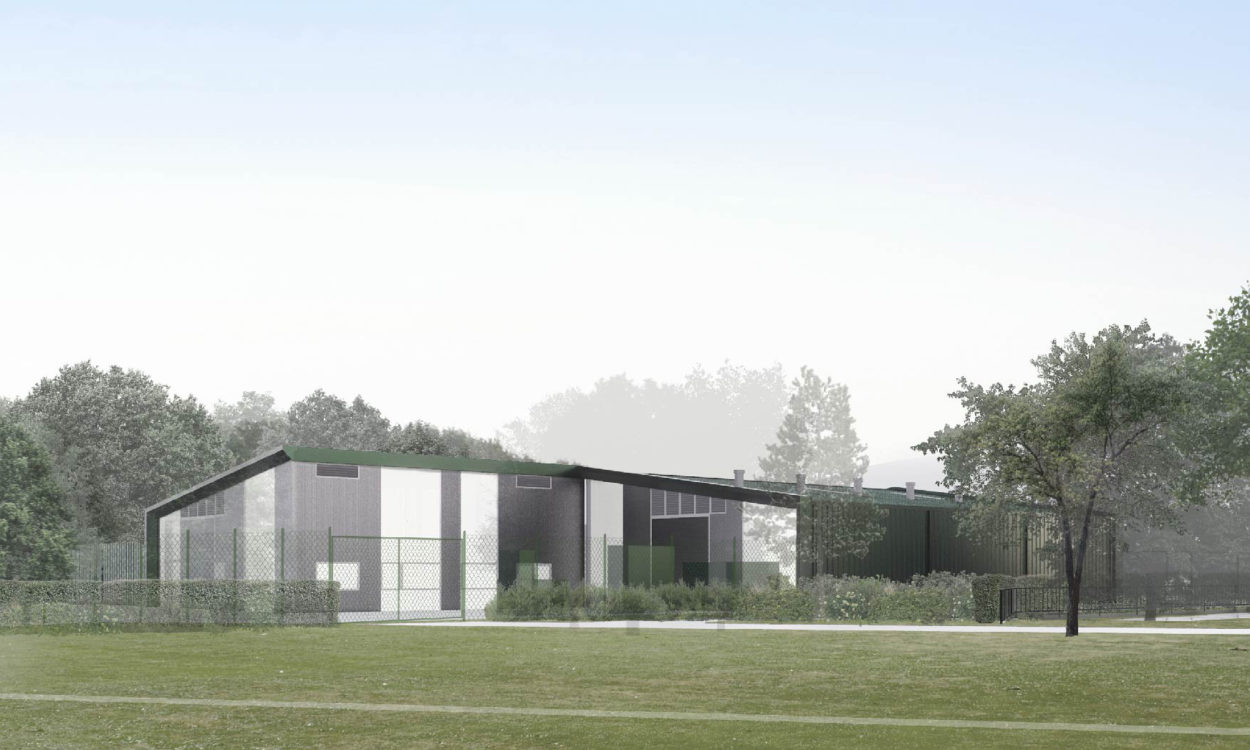 PROJECT AIM
To enable the ongoing maintenance of immaculate sporting facilities and landscape at The AELTC Community Tennis Centre in Raynes Park.
The new Maintenance Building provides staff welfare spaces, extensive equipment storage and workshop areas to facilitate this.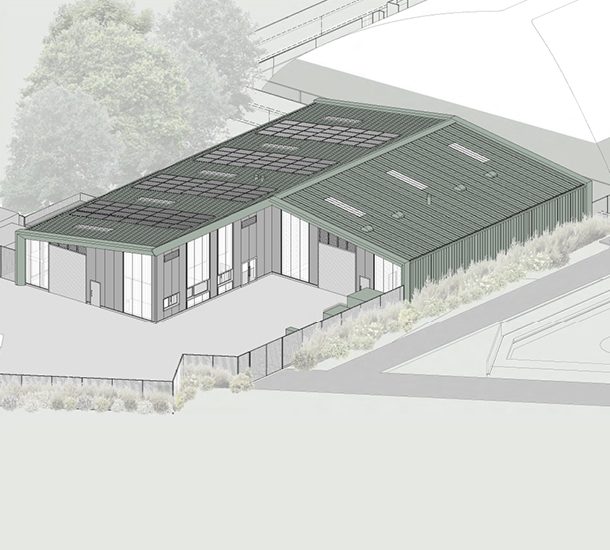 OUR CONCEPT
The Maintenance Building is a deceptively large staff and storage facility unobtrusively located on The AELTC Community Tennis Centre site.
It is tucked behind the airdomes on the site and shielded from neighbours' views by a bank of pre-existing trees.
It has a new dedicated site entrance and associated yard. The facility includes a large water tank holding the harvested rainwater from the site to be used in the watering of the grounds.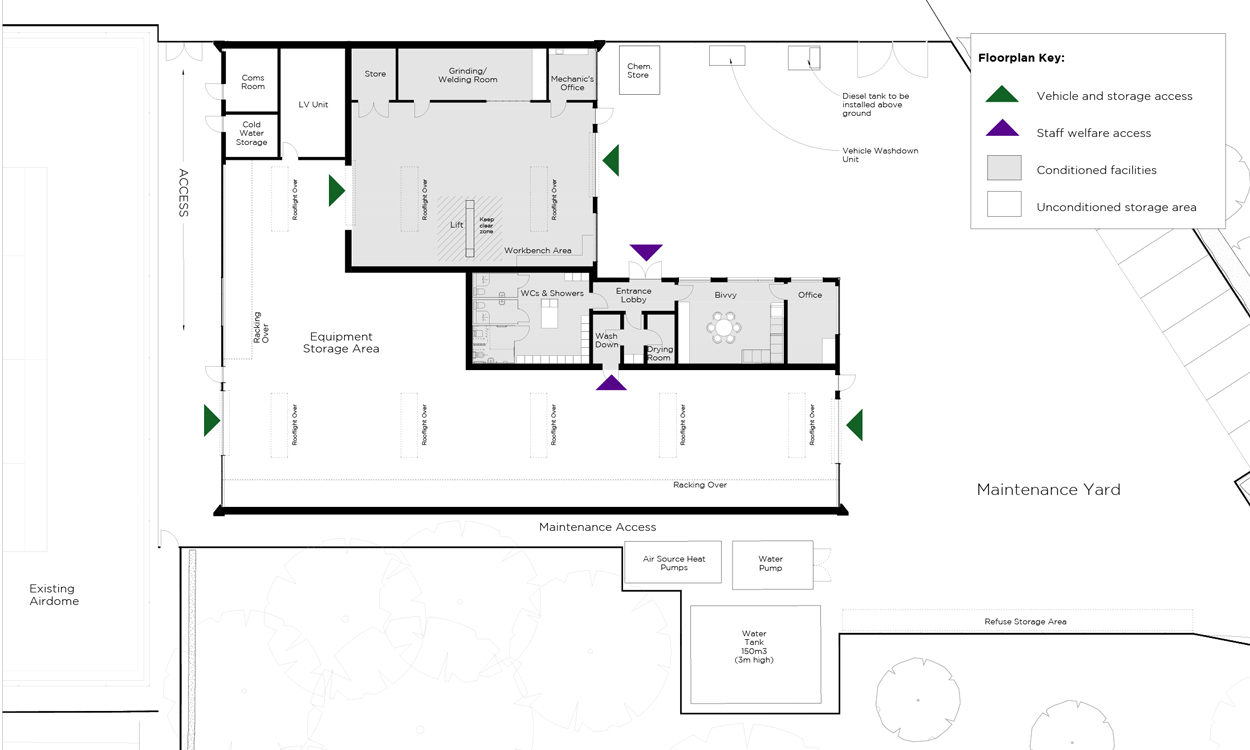 THE DESIGN
The building is conceived to be highly functional with a simple balanced form comprised of two halves meeting at a ridge. The southern half of the building is longer than the northern part to form an entrance area protected from view from the south. The materials used are green and grey insulated metal panels with polycarbonate inserts allowing diffuse light into the spaces. Carefully placed windows allow views across the stunning site.
The building takes advantage of its orientation by offering its longest roof face to the south, where 200sqm of photovoltaic panels are located. Windows face northwards to avoid solar gain. Rooflights bring daylight into all areas to reduce the need for artificial lighting.
The building provides staff welfare facilities for changing, office work, and breaks. It also houses a vehicle maintenance workshop which includes 170m linear storage of grinding machines for sharpening grass cutting blades, welding machines and a vehicle lift. The majority of the footprint is taken up with equipment storage accessed via large roller shutters which provide driving access into and around the building.
You can find out more about the site masterplan here.
You can find out more about the Clubhouse on the same site here.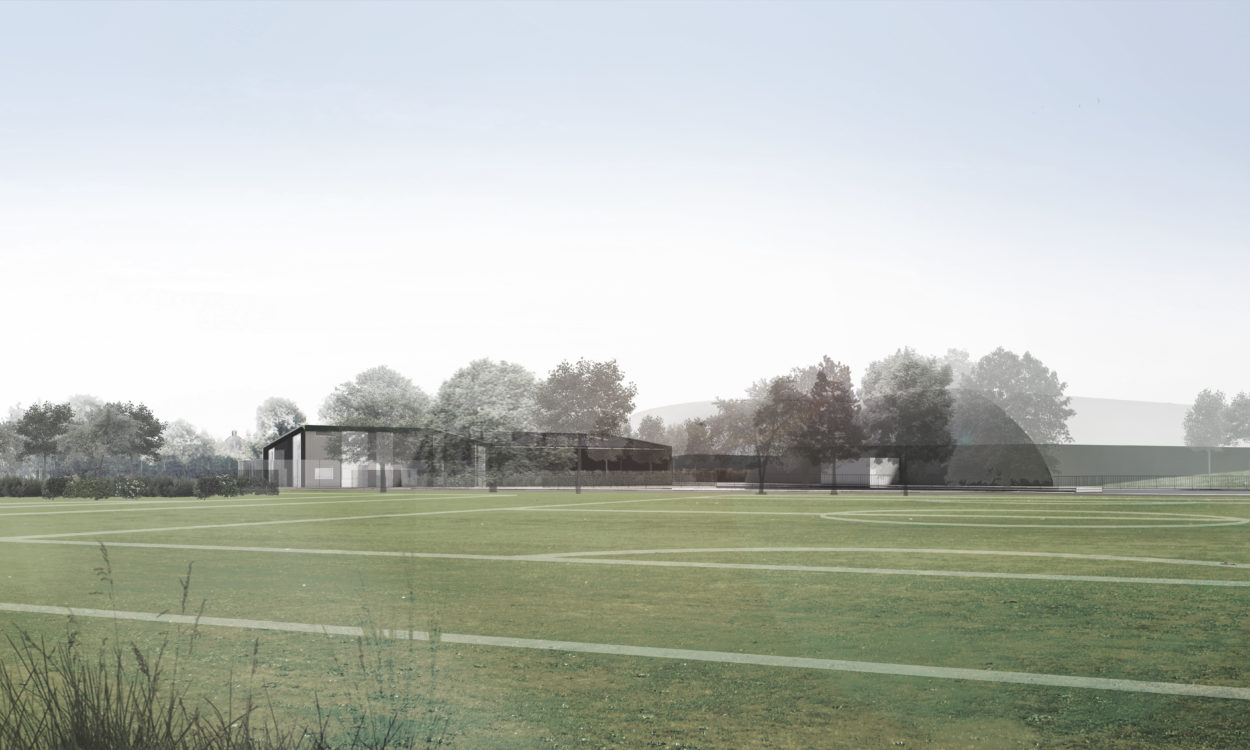 Location: Raynes Park, London Borough of Merton.
Area: 850 sqm
Client: The All England Lawn Tennis Club
Role: Architect
TEAM
Landscape Architect: Illman Young
Structural/Civil Engineer: Cundall
Mechanical Engineer: Cundall
Environment / Sustainability Consultant: Cundall
Cost: Turner & Townsend
Acoustic Consultant: Hann Tucker
Cost: Turner & Townsend
Contractor: Careys