A sustainable and demountable hi-tech workspace housing IT services during the Wimbledon Fortnight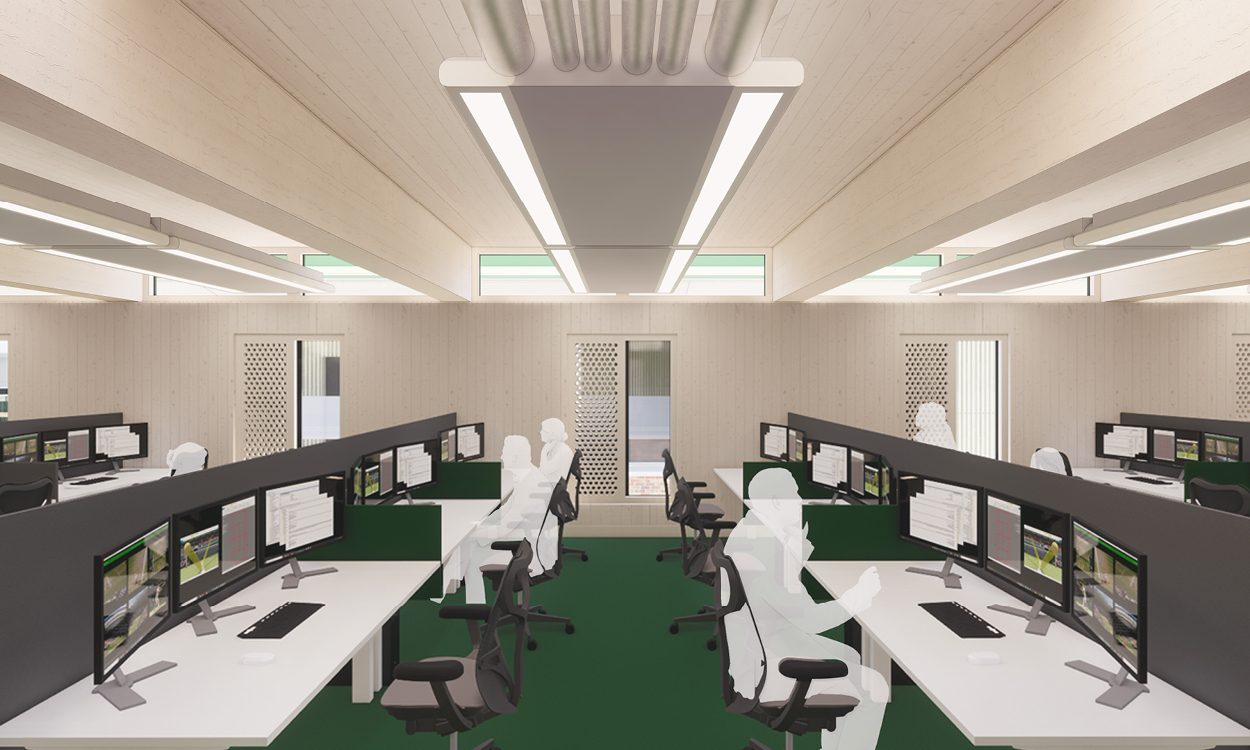 PROJECT AIM
The building provides flexible and open plan workspace for the growing IT services required by The All England Lawn Tennis Club.
It replaces temporary and dissipated cabins with a permanent sustainable building.
The brief required the building to be respectful in its design so that it sits comfortably in its surroundings without visually competing with the adjacent Millennium Building or Media Pavilion.
You can see more about the rest of the Media Development Project here.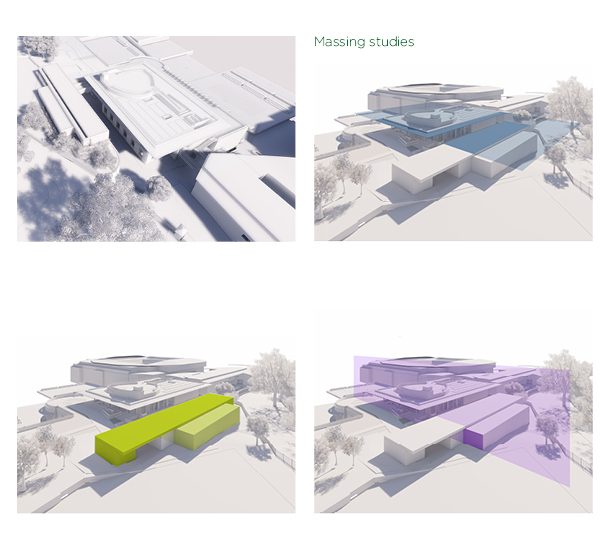 OUR CONCEPT
The priorities for the design of the Technology Services Room were flexibility and sustainability.
This is reflected in the relationship to site, the layout and the structure and construction methods used.
A rational approach has produced a functional building that beds down into its context. The building is conceived as a series of repeating modules.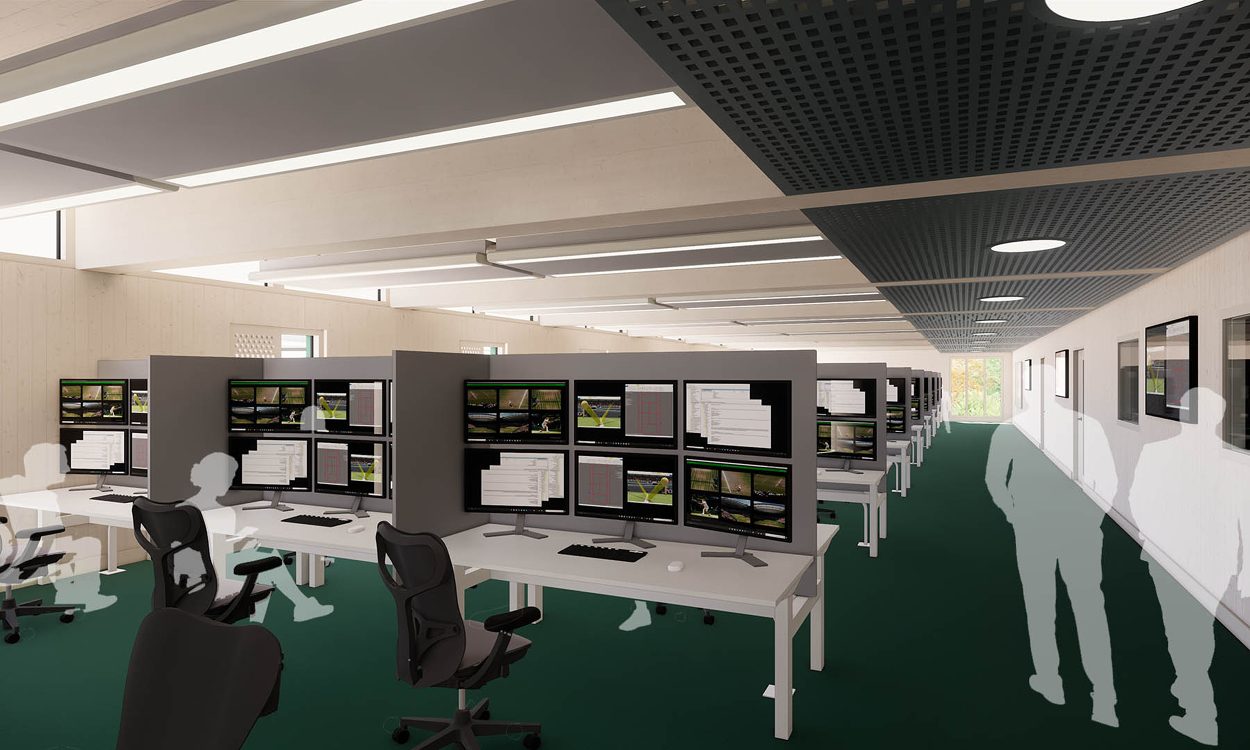 THE DESIGN
The TSR is an understated and rational building with simple flat roofed forms.
It is a single storey building, organised as 'served' and 'servant' space, expressed as two simple forms. Its oversailing roof helps to create a threshold to the site from the adjacent compounds, as well as a sheltered external social space which links to a new coffee kiosk.
High level clerestorey windows provide glare-free daylight and natural ventilation to supplement controlled natural ventilation through the facade. Chilled beams will cool the space on very hot days during The Championships.
A window on the south facade allows long views to St Mary's Church from the circulation area. A planted facade faces the street.
The building design has been driven by sustainability. It is flexible in layout and form, and has a prefabricated engineered timber structure with low embodied energy. The structure has been designed so that it can be deconstructed and rebuilt on an alternative site in the future if required.
The project ties into a new site integrated energy strategy that allows the removal of noisy existing ventilation plant below the building.
Location: The All England Lawn Tennis Club, Wimbledon
Client: The All England Lawn Tennis Club
Role: Architect
TEAM
Structural/Civil Engineer: Thornton Tomasetti
Landscape Architect: ALD
Mechanical Engineer: ME Engineers
BREAAM: Cundall
Cost: Turner & Townsend
Contractor: Knight Harwood